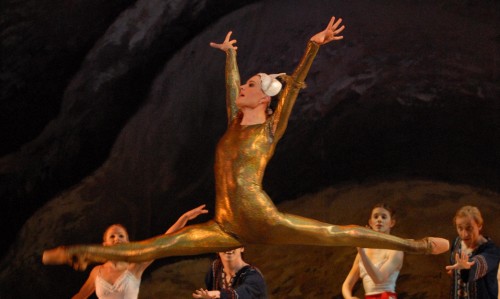 "He heals the brokenhearted and binds up their wounds. He determines the number of stars and calls them each by name. Great is our Lord and mighty in power. His understanding has no limit." Psalm 147:3-5
I vividly recall long days in the ballet studio when I just felt beat. Maybe it was my throbbing feet, or that the reflection looking back at me in the mirror did not quite match what I envisioned in my head, or I was just questioning if all this hard work was really worth it. It was probably a combination of all those things. Often times, in the busyness of rehearsing, counting music, and trying to execute perfection in my movement, emotions would well up inside of me and shout, "You don't quite cut it" or "You're just not good enough." It is days like these, when verses like these, spur me on, give me comfort and hope, and remind me that "I can do all things through Christ who strengthens me." Look at the trove of treasures (hence this photo from a ballet where my role was called, "gold") we find in these verses and apply them to your tough day at the studio….
~He heals our broken hearts and BINDS UP our wounds
~Like He names each star, He cares for and knows EACH one of us!
~His power and understanding have no end
"I will remember the deeds of the Lord; yes, I will remember your miracles of long ago. I will meditate on all Your works and consider all your mighty deeds. Your ways, O God, are holy. What god is so great as our God? You are the God who PERFORMS miracles. You display your power among the peoples." Psalm 77:11-14
He knows exactly what you are going through. Remembering how He has always come through in the past, gives us encouragement that He will be faithful now. Those negative emotions do not stand a chance against the Word of God. Let God turn your day into a miracle.
Prayer: "Awesome God, thank you for the amazing truths and comfort in your Word. They are like a soothing balm to the wounds of my soul. Lord, today, when emotions start to overcome me, help me look to You for peace. Help me remember your faithfulness, hope in your power, and bask in your love for me."