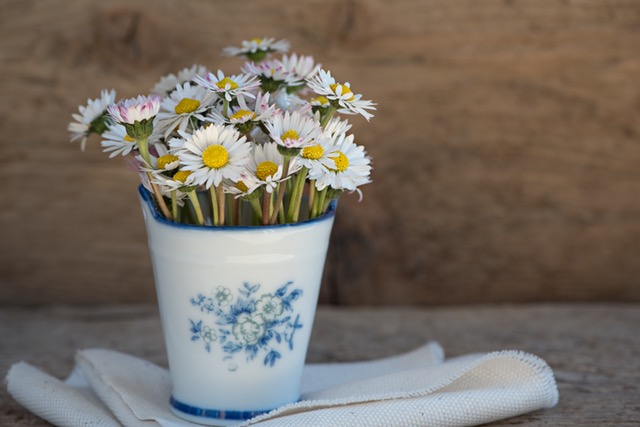 As the school year begins to wind down, so my soul is beginning to crave the refreshment of summer days. But it always seems that before the refreshment comes, there is a whirl of busyness to conquer as we press through the last few weeks of school. Our morning routine is getting a little bit humorous as the boys and I take our time a little bit more, un-phased by the threat of the tardy bell, and we all pile into the car, and just as quickly, pile out of the car at the school, making it in the nick of time. Every May, I cannot believe it's May.
My boys are getting so big. Camp is eleven, and I am not sure how it happened so fast. Cooper is eight, Colt is six. These boys…they have my heart. What's funny is that they don't realize that they encourage and love me so well. They are these little beings becoming young men who teach me about everything from every kind of animal that I didn't even know existed, to professional baseball and football stats that I never knew I would be interested in, to joy and laughter that I didn't know I was lacking. I love how they live. They never worry about tomorrow or stress about yesterday. They live so very in the moment. They live curious about God and His creation. Sometimes they get the giggles when we pray because sometimes our prayers are just funny. I think one son mentioned that He pictured the Holy Spirit as a cloud. So he told me with a big smile on his face that a cloud lives inside him. I am not sure where our theology was going right there and then, but it sure was cute. They remind me how God intends for us to live:
with faith like a child. (Matthew 18:3)
My faith easily becomes un-childlike. In my quest for spiritual maturity, sometimes I lose the wonder of walking with Jesus. Sometimes I lose the joy of belonging to God. Sometimes I get so caught up in worry, doubt, or fear that I lose my faith, forgetting that my God holds the world and He holds me. Sometimes I take my life a little too seriously, overanalyzing and striving my way through.
And then they give me the giggles. They say something or do something that reminds me that life is not about all work and all hard and all serious. They remind me that Jesus not only came to give us full life in Him (John 10:10), but that He came that we may ENJOY life in Him. They remind me to live in wonder. They give me the sillies. Just the other day, I didn't realize I was dancing up the stairs…a pique arabesque here and pique passe there. I looked behind me, and there the three of them were like little ducklings, holding in their laughter as they mimicked (and made fun of :) ) mom's moves up the stairs right behind me.  I smiled, and continued our dance up to stairs for bedtime. And the giggles busted out again. They keep my heart laughing and dancing.
Today I just want to borrow a little bit of their zeal and offer it out to you. Maybe your heart has felt burdened by a seriousness to your life as you strive to figure out God's will for you for the future days ahead. Or maybe you have been working hard to live as a good Christian, doing and saying the right things, but feeling like Christianity is more of a list than a joy.  Or maybe you are weary from trying to keep up with the latest…the trends, the stuff, or the newsfeed. Maybe you feel all alone where you are, desperate for a friend who understands you. Maybe you are so caught up in the strive for perfection in your ballet company, that you have lost the joy of dancing. Today, I want to invite you to step into wonder again.
Wonder, I'm learning, is found in the present moment because God is found in the present moment. Wonder is found when we slow down and enjoy God and His good gifts that are right in front of us. Wonder of God breeds joy, zeal, and enthusiasm for our right-now place. Wonder of God, who He is, how He works, how He loves, and what He can do, gets our hearts full of faith again and hearts full of faith stirs up wonder and joy again. It's tricky to keep some of our child-likeness as we grow older because of course we want to be mature spiritually. But when we keep some of that childlike faith, we cannot help but well up with more joy.
Our wonder of God is deepened the more we get to know Him. The more we get to know Him, the more we realize how much His grace and involvement in our lives graces every moment of our lives. As we begin to take hold of the reality of Him, we see how very much He is in our reality. As we begin to see how at work He really is in our hearts, in our lives, and in our world, our hearts get silly, giddy, and joyful again.
I know the feeling some days of not being able to feel God. We all have those days where His presence seems far off or intangible. Sometimes He seems far off, not in our reality, or like we need proof that He's real. We get so very hungry for Him.
Our hearts were designed to get very hungry for God. Our hearts were made to feel the deep need and longing for Him. And until we pull up our heart close to Him, the hunger stays. But as we draw near to Him, He draws near to us. (James 4:8) The hunger lifts. And somehow we know that we have met with God. His presence feels more real. His reality invades our reality. When He feels real, our wonder is stirred up and our zeal and joy for life come busting out of our hearts.
How do we find Him so that He feels real? Sweet ones, I don't have perfect answers, only imperfect wanderings of my own soul, but what I do know is that God is in the Word because the Word is God. (John 1:1) And I know sometimes we look at our Bibles, and we do not know where to start. The Bible is a life-long study of God and as we study Him, He shapes us. He sorts us out. He develops us. He teaches us. He counsels us. He loves us. As we get in the Word, we find God and then we find more wonder and joy.
I want to pause here because I don't know exactly who all is reading these words. I don't want to assume that you know Jesus or that you have a Bible. If you do not have a Bible, please let me just send you one! :) And if you are not sure if you know  Jesus or if you are saved can I just point you to the simple truth that to be saved for an eternity, to know for sure that you are going to heaven one day and that you will see God face to face, all you have to do is believe in your heart that Jesus died on the cross for your sins. He paid the penalty for your sins. We are all sinners. We all fall short of the glory of God, so we all desperately need a Savior. He offers us grace. We don't have to earn or work for our salvation. All you have to do is believe in your heart that He did that for you. This is where the true and abundant life begins…
"But now a righteousness from God, apart from the Law and the Prophets testify. This righteousness from God comes through faith in Jesus Christ to all who believe. There is not a difference, for all have sinned and fall short of the glory of God, and are justified freely by His grace through the redemption that came by Christ Jesus. God presented Him as a sacrifice of atonement, through faith in His blood." Romans 3:21-25
"For God so loved the world that He gave His one and only Son, that whoever believes in Him shall not perish but have eternal life. For God did not send His Son into the world to condemn the world, but to save the world through Him." John 3:16-17
There is no perfect formula of a prayer to say to be saved. Something simple. Here's a simple and imperfect and grace-drenched example:
"Jesus, I need a Savior. I confess I am a sinner. I believe You came, died, and rose again for me and paid the debt for my sins. Come into my heart and my life. Be Lord of my life."
That's the very moment that abundant life and wonder truly begins. I always find it amazing when I think about how God came to save us for eternity but also to help us live our earth-life well and with abundant, overflowing grace and love flowing in and through us. That is all this little blog is about. It's us meandering our way through this earth-life together, learning this dance as we go. We are learning to take steps of grace and faith together. Sometimes we stumble our way through our dance, we trip and fall and wind up lost. But God is always guiding because the moment we accept Christ into our lives, is the moment the Holy Spirit, the Helper, comes rushing into our hearts and takes up residency in our hearts. (aka "the cloud" as my sweet sons are currently picturing) He's not really a cloud though…He's a person. He's God. God lives in you. And He will chase and pursue your heart your whole life, bringing you back to joy, back to zeal, and back to full life over and over again. I write to point you to Him and His grace. Together, we are digging up more wonder of God as we think about Him and meet with Him.
In God, in Jesus, and in the Holy Spirit, our hearts find full refreshment. Whether or not it's summer, whether or not our circumstances have changed, whether or not we have our dream dancing job or role, we can find refreshment today and every day in Him. And as He refreshes our hearts over and over and over again, we get to dance through life with zeal and wonder. (And if you want to dance up the stairs too, I'm with you!) He wants you to dance with Him from this moment all the way to eternity and through eternity. The world does everything it can to suppress your joy. Our own thoughts and fears and worries suppress the wonder of God in us, so we must get our hearts and mind to Him through His Word so that He can stir up the zeal and wonder and life…full life…again.
This dance of full life with God is what I want. How about you?
PLEASE leave a comment or email me (sarahbethmarr@gmail.com) if you have any questions or if you need some direction on where to start in your Bible or anything else. Never hesitate to ask. I'm here and available and will offer you what I know which will be mixed in with so much of my own stumbling and grace-steps.
Praying your heart is encouraged today and that your wonder of God is stirred up. It's my joy to spur you on in your journey.