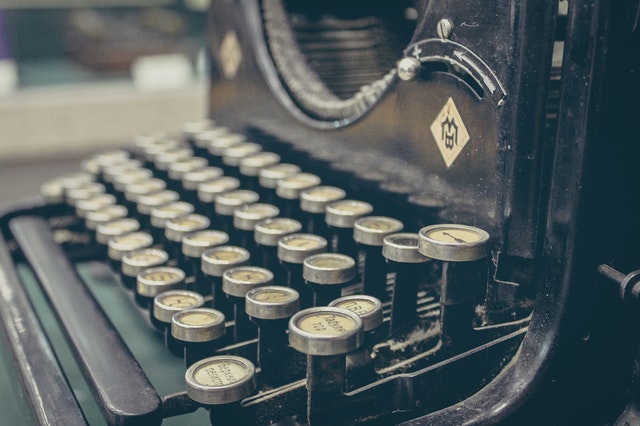 This little writing space has sat dormant for quite awhile. I feel something shifting deep within my bones when I put my fingers to the keyboard. This space began as devotionals for dancers, as many of you know. I am so thankful for the dancers I get to encourage along. If you are one of them, know how honored I feel to get to spur you on in your dancing journey, and I will continue to encourage you here in this space. Know that I am always here if you have any questions specifically regarding your dancing journey.  Dance will always be my second language, but there's another that is trying to squeeze its way into being the frontrunner. Faith.
I guess I feel my passions shifting a bit. I still love pointe shoes, new leotards, and the joy of performing. But because it isn't what I do on a day in and day out basis, it feels more and more foreign to write about. Not because I love it any less, but because faith, along with marriage and family, is longing to be first. And writing. Writing is dancing with my fingertips. I didn't mean to embark on this writing journey. As I sought God in my dancing journey, it seemed to morph into a writing journey. Dance was always my number one thing. It was who I was and all I longed to be. But I'm learning, that when we unravel our identity from what we tend to place our significance in, God shakes things up a bit, wrapping us back up into an identity based in Him. And with it comes a newness: ideas we had never thought of before, dreams we had never dreamed before, and paths we had never set foot on before.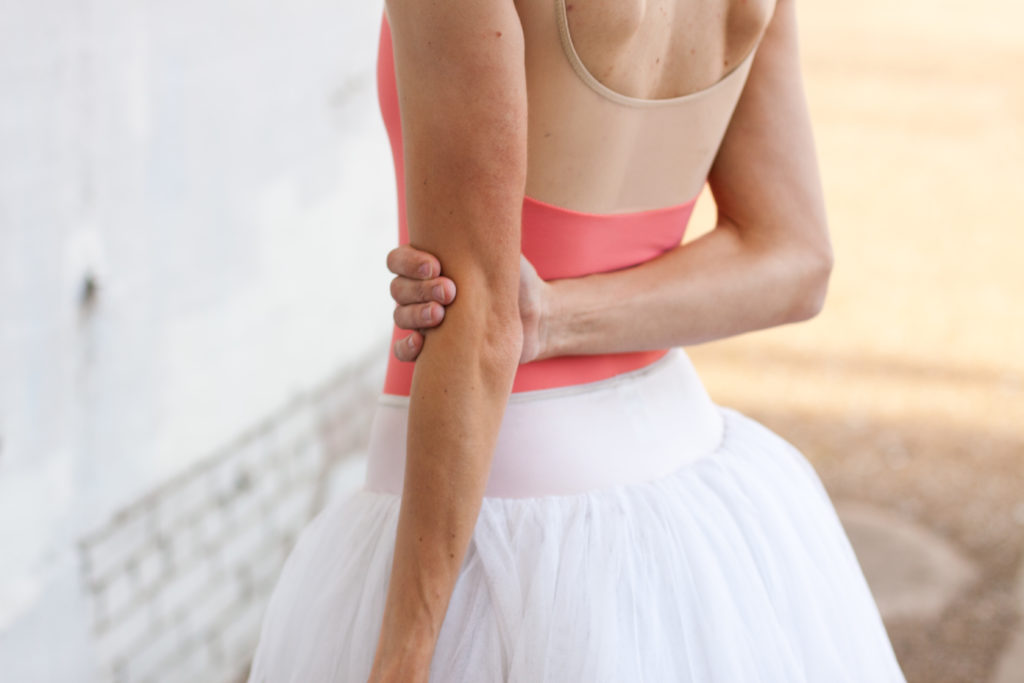 The question I get the most these days, especially when I meet new folks, is "Are you still dancing?" I always stumble over the words, unsure of how to answer. But lately, I realize, that in God's faithful way, He's slowly shifting something inside me. I'm still dancing but in a different way. I traded the stage for the keyboard. I traded long hours in the studio for being a mom right here at home. I look back and remember how I used to wonder and analyze how ballet and babies would all fit together. I wonder if God was grinning inside a bit about when the right time would be to let me know that He would throw writing into the mix.
So all that to say, this blog has sat dormant for awhile because I find myself wanting to write about the deeper things of following Jesus, of prioritizing marriage, and of raising kiddos, of living life well as a woman, wife, and mom, and everything in between. But I didn't  want to disappoint my dancing readers. But as a writer, I am learning, that if you don't write from the heart, the words don't leap off the page.
So I am going to keep writing here, and I hope you will stay with me even if I don't discuss pirouettes, tutus, and pointe shoes as much. Dance will always affect my writing because it's woven into the fabric of my heart, but maybe it won't always be as obvious.
In my dancing career, it took me many, many years to believe that I was a good dancer. The professional world of ballet can so easily pick away at a dancer's confidence. It certainly did that to me. I suppose as I get deeper into writing, I don't want to take as long to feel capable. Instead, I want to trade in my shaky confidence with a confidence that comes from the Lord. I want to believe that He gives me the words, the time, the resources, and the inspiration to write. Instead of being caught up in the doubts and fears, I want to be so caught up in Him.
I may jump around here on this blog a bit more because I am following the passions God is stirring inside me. It might get really jumpy from one topic to the next, but I hope you will go with the flow with me and see where God leads. I am learning that passion is when you get lost in the creative process. Lost in the best kind of way. You lose track of time. You cannot stop typing. Your heart pitter patters. That's the place I want to write from.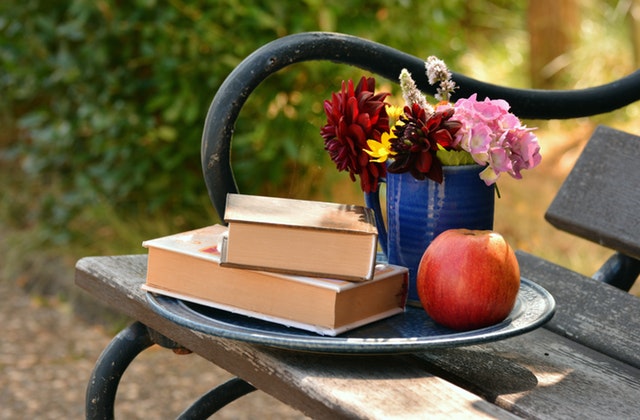 I want to pass on a few jewels of encouragement for your heart as I sift through my own shifting and dig up the gems that I want you to hold onto:
Focus less on what you are doing and more on Who is at work inside you. 
As you follow Jesus, He will stir up your passions.
Life WITH Jesus is a life lead by the Spirit. Life lead by the Spirit becomes an adventure as you believe more and more that the Spirit is leading and moving inside you.
Keep first things first. God first: knowing Him and growing in your walk with Him. Passions, callings, and purpose bloom from that place. When it gets flip-flopped, the heart feels the tension and gets stuck in a striving mode.
Shake off doubt and insecurity about where God has you and how He is using you. Believe Him that your place in this world is beautiful, purposeful, and impactful no matter how big or small it feels.
And to change things up a bit today, here are a few updates that I hope make you smile, encourage you, or inspire you.
FAMILY UPDATE – Brian and I celebrated fifteen years of marriage last week! Marriage has always felt like such an extravagant gift from the Lord, but this year, it feels more precious. More vital to keep prioritizing. More urgent to keep it strong. In a fast-paced world, marriage can easily become a grind. But I am reminded that marriage is meant to be a haven. Jesus is my source of life and Brian is my haven.
People always ask, "How are your boys?" Our three boys are getting big! They are 6 , 8, and 11. They are becoming young men. I love being their mom, and this summer I am reminded to keep pointing them to Jesus. I am learning, ever so slowly, to shake off my very normal fears and worries of being a mom, and remember that we don't parent alone. In this too, God leads.
BOOK UPDATE – Some of you know that my first book is in the works. I am learning so much through the editing process. And it hit me a few weeks ago, that I have a job now as a writer. Just like dancing never felt like a job, often writing doesn't feel like a job. But it's work. And I am so grateful for it. So after much coffee, many hours, pep talks from Brian, emails back and forth with my publisher and agent, reworking the book, rearranging chapters, removing whole sections and chapters, writing four new chapters, going through four rounds of edits, the manuscript is practically finished. This week we are sending it out in PDF format to the first set of readers, many of whom are the very authors whose books I love.
Christian books have changed my journey with Jesus over the years. They have helped me understand God's purposes for me, His desire to have a relationship with me, and overall have pointed me to Jesus. Books were always a little retreat for my soul to find more of Jesus. That's all I pray my book is for a gal's heart. A retreat. A haven. A space God uses to love her, to reveal more of Himself to her, and to encourage her.
Here are a few of my very favorite books that have been life-giving and life-changing to me over the years if you are interested. These authors, while I don't know them personally, feel like spiritual mentors and their books felt more like a coffee date of encouragement. This is the short list, but if you like, I can continue to share more with you. There are so many!
Designing a Woman's Life: Discovering Your Unique Purpose and Passion by Judith Couchman
Your Beautiful Purpose: Discovering and Enjoying What God Can Do Through You by Susie Larson
Captivating: Unveiling the Mystery of a Woman's Soul by John Eldredge 
My book's official release date is February 6th, 2018. I will keep you updated as the time draws nearer. I cannot wait to reveal the title and the cover to you and to tell you more about what the book is about. There will be LOTS of dance-related things in the book, of course, and if you have followed my devotionals for some time, similar themes and truths will be featured in the book. Stay tuned.
READING UPDATE – I am always reading a book or two or three or four! I love learning more about God through another author's perspective. Here are my current reads if you need some more good-read recommendations:
He Speaks to Me: Preparing to Hear from God by Priscilla Shirer – Whew! So good.
Come to the Family Table: Slowing Down to Enjoy Food, Each Other, and Jesus by Ted and Amy Cunningham – Ted has been our speaker the last several years at family camp. His passion is marriage and family, and I hope that his message slips into the fabric of my journey as a wife and mom.
RECIPE – As a wife and mom, I am always on the lookout for good recipes. Here is one I don't want to forget! My mom and grandmother made the best peach cobbler I had ever tasted at our little Fourth of July celebration. It's easy peasy!
Ingredients: Fresh, sliced peaches, a box of white cake mix, a stick of butter
Instructions: Place in the crockpot for approximately 4 hours
Serve with vanilla ice cream.
YUM! EASY!
QUIET TIME IDEAS – Today, I don't really have an idea for quiet time with God, but more of a perspective that I want to share with you.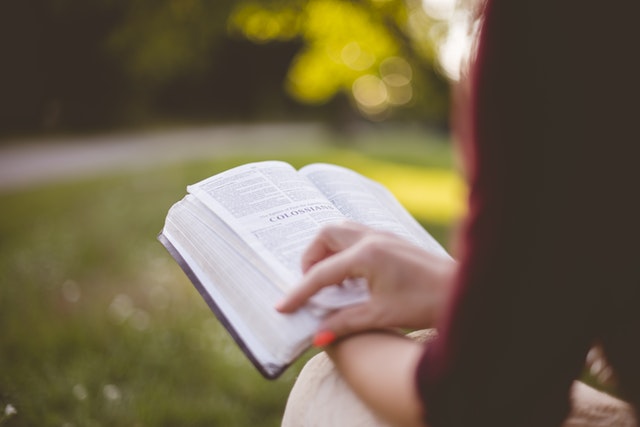 I tend to be hard on myself if my quiet time doesn't feel long enough or deep enough. But I am learning that that time with God doesn't have to look a certain way. It doesn't have to be a certain number of minutes or at a certain time of day. Quiet time with God can be a string of moments all throughout the day. An ongoing conversation with God. An ongoing stance of listening for His still, quiet voice. Starting out our day with God is so vital to a vibrant relationship with Him. Taking time to pray and read the Word is how we experience His beautiful presence. It's okay to mix things up – try a different devotional book, start a bible study, or journal Scripture and your thoughts. But the key is to not make it an obligation but to see it as our lifeline. It's in those quiet moments with God that we find our footing for the day, truth washes over our hearts, and we remember the reality of Jesus in our daily life. Quiet time is not something we leave at the kitchen table, that time with God opens up the lines of communication between our hearts and God's hearts for the rest of the day.
FINAL THOUGHTS AND A LITTLE DEVO:
This has been a fun little way to connect with each of you today. I hope this post encourages, inspires, or blesses you in some small way today. I hope you are inspired to reach for God throughout your day, to notice His presence, and to believe that He's at work inside you. I love hearing your thoughts so feel free to leave a comment, share with a friend, or reply to me directly by replying to this email. I'll talk to you soon, and I look forward to encouraging you along in your own journey with Jesus. I'll leave you with one final mini-devotional that I hope lightens your load and brightens your day: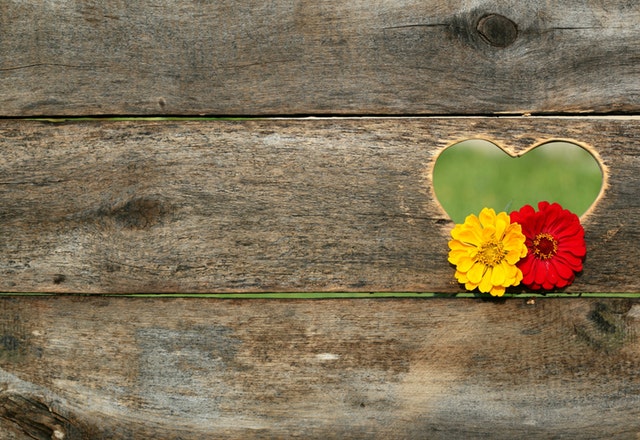 "I will give you a new heart and put a new spirit in you; I will remove from you your heart of stone and give you a heart of flesh. And I will put my Spirit in you and move you to follow my decrees and be careful to keep my laws." Ezekial 36:26-27
Maybe your heart has felt a bit hardened towards God, towards a person, or simply from the wear and tear of living in a broken world. Maybe your heart feels tender from disappointment, weary from struggles, or simply a bit lost.
God sees your heart. He knows it. He knows every crevice, every corner, every nook that feels unseen. He knows the patterns and thoughts that sit inside you, and He wants you to know that He wants to be the One to handle your heart. He longs to lead you, to comfort you, and to restore your weary heart. He has the power to give you a heart makeover. The makeover begins with allowing His love for you to be the focus of your life. God wants to tenderly bless your heart. He wants to free you from every entanglement and set you free to enjoy His presence in your life.
Will you let Him makeover your heart?
Prayer: "Jesus, here's my heart. Here's everything that has it entangled. Untangle my heart from any hardness I feel, and give me a new heart that is full of Your beautiful Spirit."