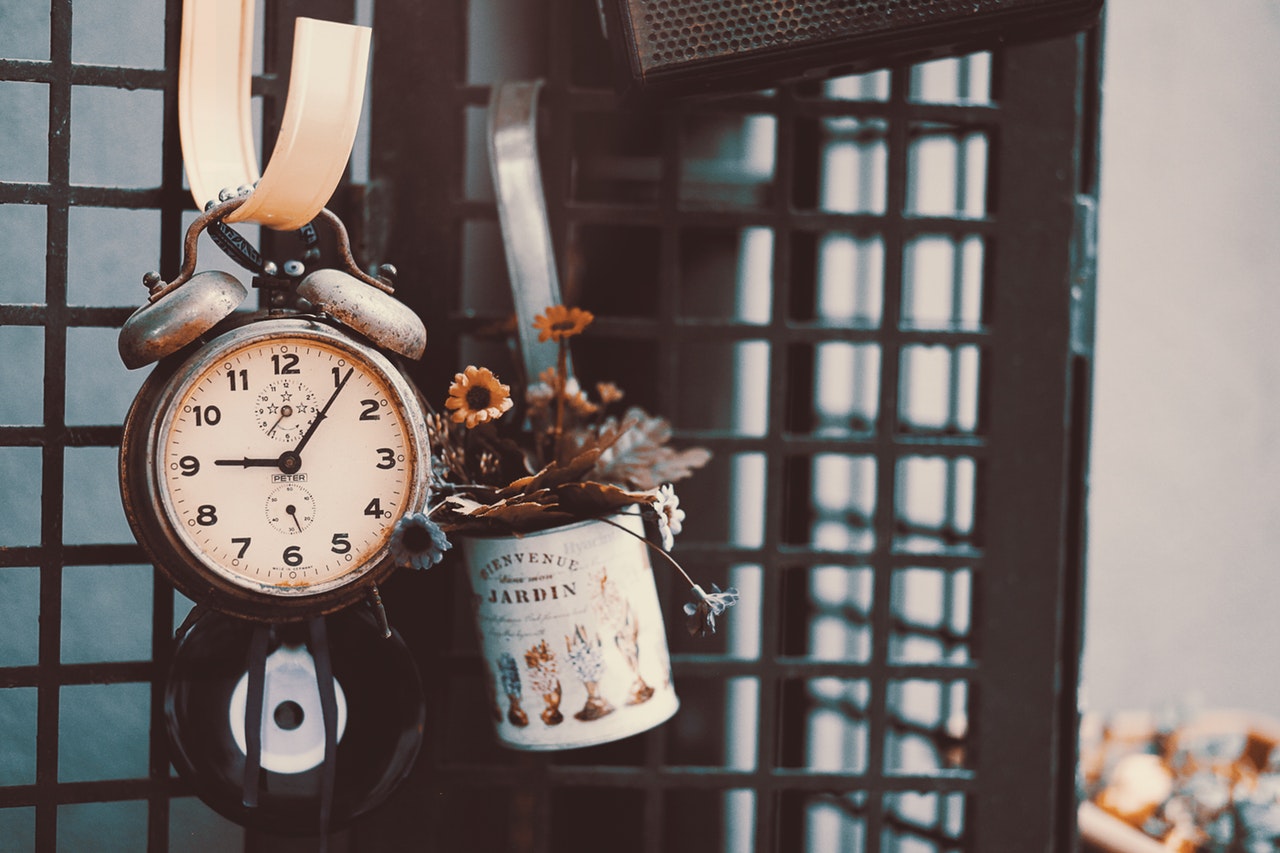 We have in-between moments all the time in the dance of real life, right? We wait in line, sit in the car, wait for our favorite show to come on, wait to go out on a date, wait to receive the good news we've been hoping for, or wait for that person to call us back. In other words, life isn't one exciting, flashy and glamorous moment after another. No, life is this beautiful mix of the glorious and joy-filled moments, the everyday funny, happy, and restful moments, the practical, real-life moments, as well as the waiting moments.
Life is how we spend our moments. And too often, the temptation when we get bored, impatient, or just kind of stuck in the grind or when we feel that deep, inner angst of what to do with that restlessness we may feel, we run to things that don't necessarily feed our hearts. Instead, we run to things that deplete our hearts. Then our in-between moments become depleting moments.
What if we reclaimed our in-between moments as opportunities to allow our hearts space to curl up to the only One who can truly satisfy our thirsty hearts? What if, when we feel those thirsty moments, we drank from the presence of God instead of filling them up with stuff that doesn't fulfill? What if, we tuned into God right there in that in-between moment and asked, "God, how do you want me to use these few minutes of downtime?" Maybe He will lead you to open your Bible, or just to be still and be aware of His presence, or love on your child that is sitting across the room from you, or think on a verse He showed you earlier in the day. What if instead of checking out, we checked in with Him?
What do your in-between moments look like in your everyday life?
God is present in all your moments, including every in-between moment. I tend to look for God in those big moments, and yes, He's there, but He's also in the smallest moments. He can redeem all your in-between moments. He wants to love on you in those in-between moments. He wants to speak to you. He wants to just let you know that He's there. This is abiding in God's presence all day long. And it becomes this dance of walking with Him, knowing Him, and tuning into Him.
So today, when one of those in-between moments comes, pause a moment and see how God might want to check in with you, sweet one.
He's so very present in your life. It's so tempting to fill up our in-between moments with things that deplete, but when we run to God instead, He satisfies our hearts like nothing else in the world can. Tending our in-between moments with God's presence affects our hearts in the best kind of way, which in turn, affects our whole day and our whole life.
"As a deer longs for flowing streams, so I long for you, God. I thirst for God, the living God…" Psalm 42:1-2