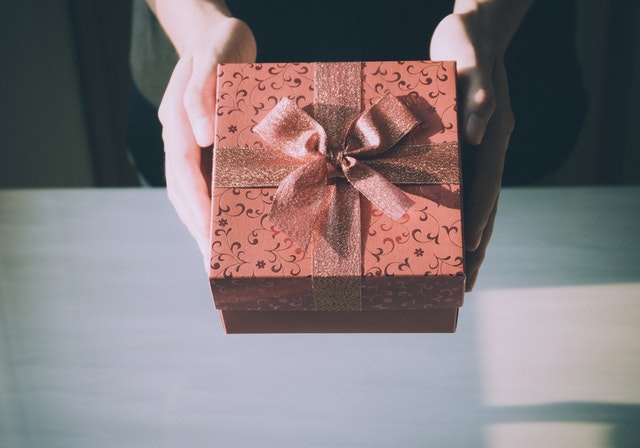 God knows all your desires and dreams. He knows every prayer that you have sent His way. He knows every concern. He knows every dilemma. He hears you as you bring Him everything that is on your heart. He loves to lead you, give you direction for your life, and encourage your heart along the way.
But don't miss the greatest treasure…God Himself.
Sometimes, I get so busy bringing God all my things, that I forget that He is the true treasure. Knowing Him and being in a relationship with Him is the best part of walking with God. Yes,  I love that He gives me purpose, direction, clarity, and guidance for my life. Yes, I love that He helps me, shapes my heart, and empowers me with His Spirit. Yes, I love that He blesses me with good things and wonderful gifts. But today, I'm reminding my heart…
HE IS THE GREATEST TREASURE.
In a way, it takes the pressure off needing to know more about the direction He's leading me in because He is the treasure. It takes the pressure off needing an answer right away because I know the One who has the answer has me. It takes the pressure off needing more because He is everything I could ever need.
I can't get over the fact that God didn't just offer the gift of salvation and leave it at that. That would have been enough. But He went so much further by offering us the gift of relationship with Him. We never have to do life alone. We never have to handle troubles alone. We never have to be alone. He's with us through every step.
I tend to assume that most of you reading my words know Jesus as your Savior. But today, I don't want to assume. I want to make sure that you know that you have been offered the free gift of salvation and the free gift of a relationship with Jesus. This blog is really about dancing out that relationship with Jesus. I love encouraging you in your own dance with the Lord. But today, I just want to pause and ask, have you accepted His free gift of salvation and relationship? I care about each of you so much. And first off, heaven is real. And hell is real. (I don't love talking about hell) And I want to spend an eternity with you dancing in heaven. So if you haven't accepted Jesus as your Lord and Savior, believing that He died on the cross for your sins and rose again, then I invite you to BELIEVE. And there's nothing more you have to do to accept Him than to pray a simple prayer. Lord, I know I am a sinner. I believe You died on the cross for my sins. Be my Lord and Savior. There are no perfect words to pray. Once you are saved, truly understanding your need for God, you are saved. You don't have to be saved again, yearly, or whenever you "mess up". No, this is the God of grace. You are saved by His grace.  From this place is where the relationship with Jesus begins. I cannot give you an outline of what it will look like or a step-by-step program to follow, but this I know, it's more of a dance than a program. And it's your own dance with the Lord. Your relationship with Him will look different from the next gal's. But there are some common denominators: you will know His peace, His joy, and His love as you get to know Him. And you get to know Him through His Word. His beautiful Word is His love letter to you.
I could go on all day, but I will pause here and leave you with this…
When you know Jesus and believe in Him, you know the greatest treasure. Nothing in the world can give you joy, purpose, peace, and satisfaction like Him. When you know Jesus, you can know that you will get to dance with Him for eternity, and also, you will always have the best dance partner through life. He's always with you. He's always tuned into you. He's always watching over you.
Know Him. And know you've found the greatest treasure.
And for those of us who have known Him a long time, may we remember that He's the greatest treasure. Knowing Him. That's what it's all about.
"For all have sinned and fall short of the glory of God. They are justified freely by His grace through the redemption that is in Christ Jesus. God presented Him as an atoning sacrifice in His blood, received through faith, to demonstrate His righteousness, because in His restraint God passed over the sins previously committed. God present Him to demonstrate His righteousness at the present time, so that He would be righteous and declare righteous the one who has faith in Jesus." Romans 3:23-26