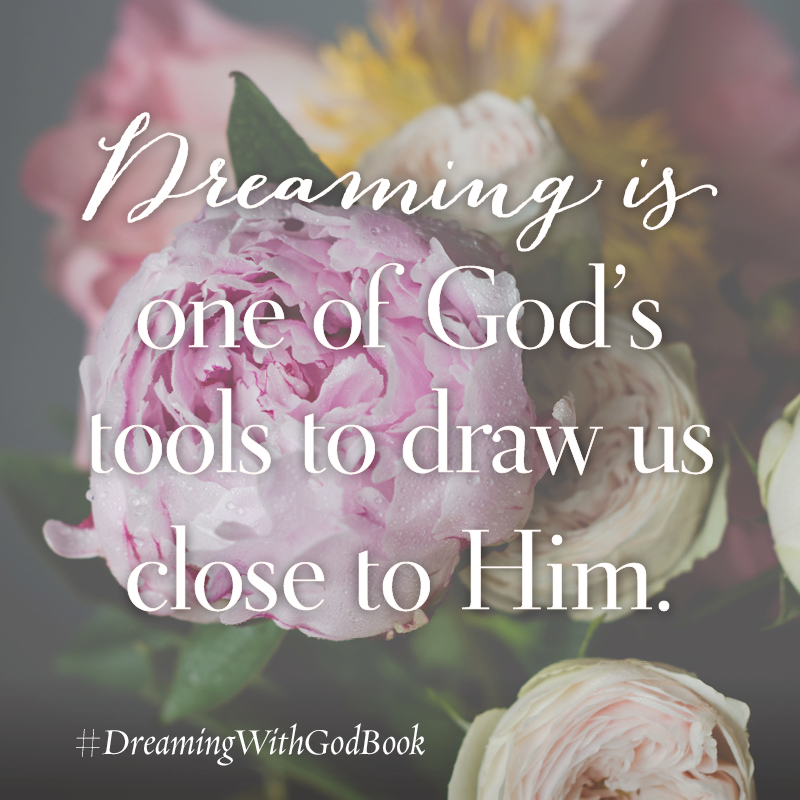 Just a quick note from my heart to yours today…
We are about 7 weeks away from the release of Dreaming with God! 49 days! If it's okay with you, I'm going to slip a little note of encouragement into your inbox each week leading up to launch day with little glimpses of the message of the book. Hope you find them encouraging and uplifting! Please feel free to pass them along! I can't wait for you to hold the book in your hands. (happy dance/squeals/hugs!)
For today:
DREAMING IS ONE OF GOD'S TOOLS TO DRAW US CLOSE TO HIM.
This is one of the sweetest surprises about dreaming with God.
Dreaming with Him becomes this precious dance of getting to know Him on a deeper level, of drawing close to His heart, and of nurturing our relationship with Him.
Dreaming is dancing with God through life.
It's the sweetest dance.
God is going to use the dreams of your heart to draw you close to Him.
Dream on, dancing hearts.