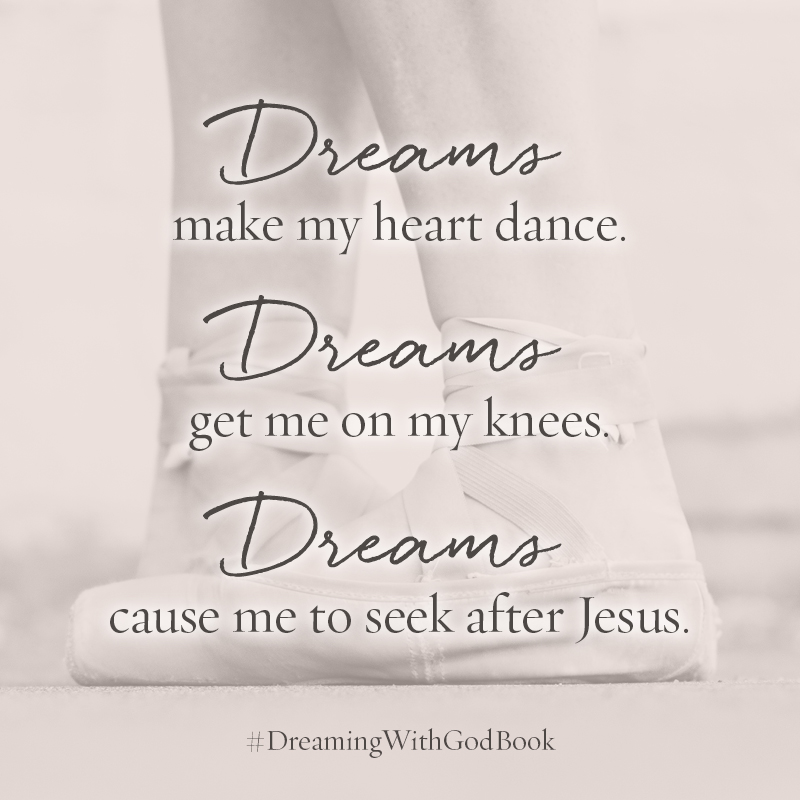 Sweet friends,
Hope you are having a beautiful week! If you are new here, thank you for subscribing! Know that I do a little happy dance every time somebody subscribes, so thank you! I hope and pray your heart is encouraged and blessed!
Today marks 7 days until the release of Dreaming with God! It kind of feels like we are waiting for a baby to be born or something! I find myself doing lots of laundry, just as I did when I was awaiting the arrival of each of our three sons. I want to thank each of you for your encouragement and support for this book, and I pray it's a huge blessing to your life. My hope for you as you read this book is that you discover the beauty of letting God lead your dreaming heart and your life. And most of all, I pray you go on a precious journey with the Lord and feel closer to Him as you close the last page of the book.
Dreaming with God will be in bookstores February 6th! Grab a copy at your local bookstore or you can preorder it for a happy mail day on the 6th!
Have a beautiful week, and remember, God is so WITH you in your week. He's leading. He's guiding. He's directing your footsteps. Surrendering to His lead becomes a dance with the Lord as you trust Him with your heart and life and allow Him to lead your footsteps. It's the sweetest kind of dancing.
One last note: Dallas and surrounding areas – mark your calendars for Sunday, February 18th at 1 PM for a book signing at Barnes and Noble at Preston and Royal! I would LOVE to meet you, hug you, and encourage you in your dreaming journey. There will be books there for you to purchase or bring your book so I can sign it for you! Bring your friends!!! Hope to see some of you there! I'll send out an official announcement soon!
Blessings and talk soon!
Preorder here: