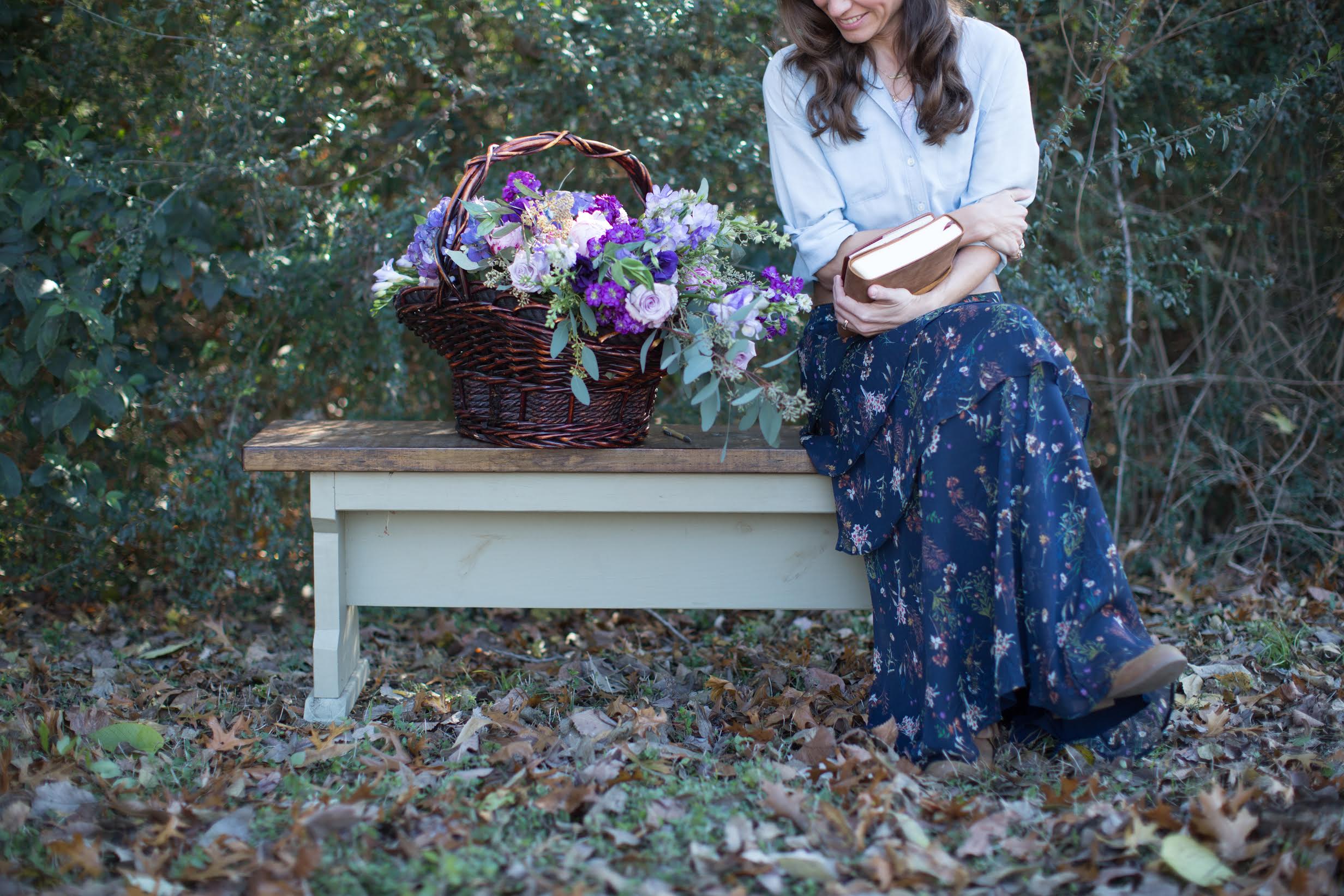 Sarah Beth loves to encourage women in their journeys with the Lord. She is passionate about bringing a joy-filled, grace-filled, biblically-based message to the hearts of women of all ages. Sarah teaches from her heart and her passion is to stir up women's wonder of the Lord, to spur them on in their personal relationship with Him, to equip them with the Word, to inspire them to dream with God, and to send them out refreshed, encouraged, and inspired to lean into the grace of Jesus.
* Host an inspiring event for your women's group! Host a book signing, women's night out, meet and greet at your ballet studio, brunch, teen gathering, gathering in your home, etc. for your church, MOPS groups, women's or teen groups, dance studio, ballet company, retreat, or even just a group of girlfriends where Sarah Beth could come and bring the message of Dreaming with God to your group of gals! We would bring plenty of books for gals to purchase, and Sarah Beth would LOVE to meet, hug, visit with the gals in your group, and sign their books! We are wanting to book these events ASAP for anytime beginning February 7th and on!
There are a couple of questions gals are asking me about the book and about hosting an event that I would love to address:
1. Who is Sarah Beth's book for? Do you have to be a ballet dancer to read this book? 
Dreaming with God is for every woman in every season of life who longs to discover and walk in the dreams God has for her and who longs to grow closer to God. (young women, college age, singles, married, moms, wives, grandmothers, etc.) The audience for this book is ideally ages 15-100+. :) No, you do not have to be a ballet dancer or know anything about ballet to love this book!
2. Is this a good book for a book club or bible study or is it more of an individual read?
Both! This book is ideal for both individual or group studies. Individually this book will guide a gal's heart closer to her Savior as she dreams with God, and it would also be so fun to do this as a group study where women could discuss the chapter each week and pray for each other's dreams. Each chapter contains a section of reflection questions, prayers, and scripture!
3. When does the book release and how do I pre-order?
4. Is there a fee to have Sarah Beth come speak at our event?
If there is traveling involved (outside of 1 hour of downtown Dallas, outside of Texas, etc.) Sarah does ask for traveling, hotel expenses, and a fee to cover her time. She is happy to work that out with your group's budget. If you are within 1 hour of downtown Dallas,  Sarah is happy to come and just bring books for gals to purchase! For events outside of Texas, we can have books sent to your event.
5. What do we need to provide for Sarah Beth at the actual event?
Simply the women and gals! And a place to gather! :) Sarah Beth can bring a 30-45 minute message to inspire women to dream with God, and then do a casual meet and greet and book signing afterward. This event is for YOUR gals! Get creative as you want! What a sweet time it will be to gather as women and to inspire each other to dream with God!
6. Next steps: 
To book Sarah Beth, simply email
sarah@sarahbethmarr.com. 
 Provide possible date or dates, location details, and any other information about your group that you would like to share. Even if you're just interested in possibly hosting an event, reply just to let Sarah Beth know you are interested and considering.
We look SO forward to connecting with you and hopefully working together to bring a BEAUTIFUL and FUN event to your group of women!