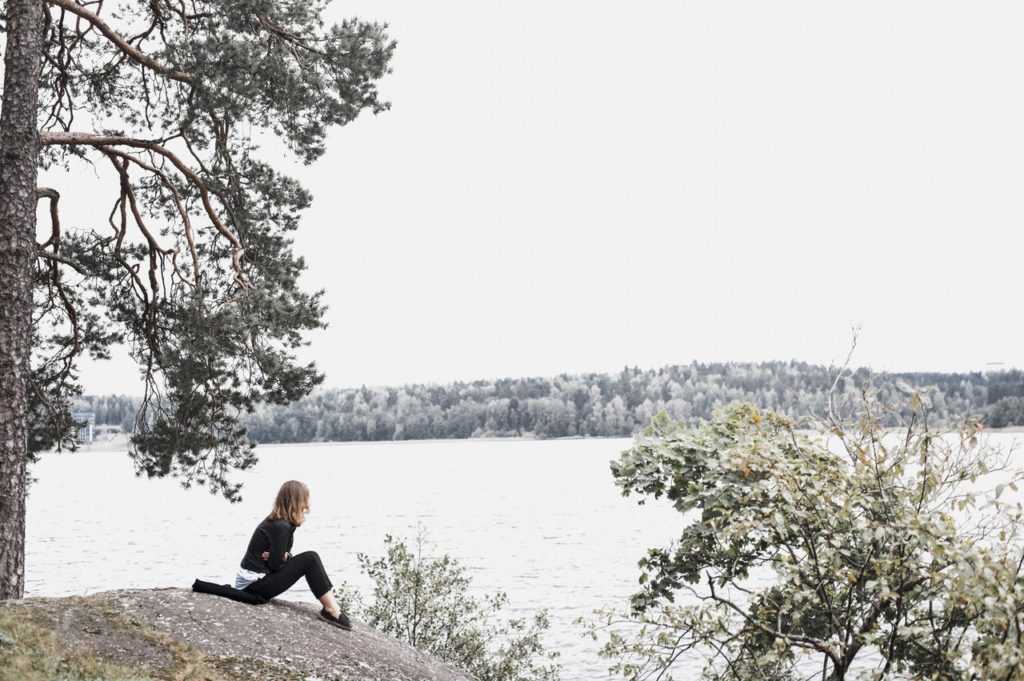 Happy Friday! Some of you are new around here, and I just want to welcome you! I am so glad you are here!!!  You may have heard about my upcoming book, Dreaming with God, that is releasing in just 18 days, and you will hear more about that in the coming months. But THIS…this slipping into your email inbox and delivering what I hope are little gems of encouragement for your day and your journey with God…this is another thing I love to do! Today I wanted to share some encouragement with you that was on my heart for you gals.
So one of my goals this year is to simply be in God's Word more – to linger over it, chew on it, pray through it, and think on it quite a bit more. I've been around the Bible my whole life, but as life has gotten busier and more full, I've had to learn to be more intentional about setting aside time with God and His Word. So I've heard the story a bunch of times of God parting the Red Sea in the Old Testament. (Exodus 14) It's one of those classic Bible stories that you may have heard many times as well. It's incredible and incomprehensible to imagine how God literally held the edges of the water up like a massive wall in order for His people to cross over on dry land. To top it off, God completely destroys the enemy of His people who were ferociously pursuing them through the walls of water. I've heard it. I'm amazed by it. But today, as I was reading in Joshua 4, I came across another time where God parted waters! This may be old news to you gals, but for me, this was new news! It wraps us the story of the people crossing the Jordan in Chapter 3 with this in Joshua 4:
"For the Lord your God dried up the waters of the Jordan for you until you passed over, as the Lord your God did to the Red Sea, which He dried up for us until we passed over, so that all the peoples of the earth may know that the hand of the Lord is mighty, that you may fear the Lord your God forever." 
It just plain surprised me! God parted waters more than once! So there are some little jewels of encouragement related to this God-parting-waters-situation that I want to send to you today!
God continuously surprises us in Scripture. May we be encouraged to keep pressing into God's Word day by day, even when we feel like we aren't getting much out of it some days or we feel like God isn't speaking to us on some days. As we press into His Word, He will continuously surprise us with jewels in Scripture.  There are a lifetime of jewels to dig up in Scripture, and as we press into it, commit to reading day by day, even if it's a verse a day, God is going to reveal light-bulb moments, ah-ha moments, and promises and encouragement for our journeys.
The God who parted waters is YOUR God. The same God who lead Moses, Aaron, and Joshua is the same miracle-working God that is working in your life. You can expect to be lead. You can expect miracles in your life. You can expect the supernatural movement of God in your life.
God continuously surprises us in our journeys. God loves to surprise us with bursts of encouragement, joyful moments, heaven-sent glimpses of His grace and love, and answers to our prayer requests. You can expect God to surprise you!
God is parting waters in your life. The same God who parted the Red Sea and the Jordan is parting obstacles, impossible mountains, dreams that feel blocked, prayer requests that feel absolutely impossible. God is at work parting waters. He's in control. It doesn't mean He's going to part the waters in the exact ways we want them to be parted. And if He's not parting a particular "water" in our lives, He must have good reason for it. He's the God who tenderly cares for His daughters and knows just what is very best for them. So we can trust His ways and trust that if the water is meant to be parted, it's going to part on His timetable.
So today, wherever you are, press into Scripture and prayer. Ask the Lord, "Show me new things in Your Word. Grow in me a love and delight for Your Word." And expect Him to surprise you with jewels in His Word that delight your heart, refresh your hope, and stir your joy. Record those revelations. Write them down so you can see God at work in your life. Whatever obstacles, dreams, prayer requests you are waiting on or wondering about, know today that the God who parts waters is working behind the scenes this very minute to part the waters. Expect God to surprise you! Rest in Him, knowing that all your cares, burdens, obstacles, everythings, are in His care.
Most days, the soundtrack of Veggie Tales, thanks to my three cute sons, is on repeat in my head, but today a new song busted through. :)  I leave you with these beautiful lyrics from Hillary Scott's beautiful song Still. Soak them in and know today that you are loved by and cared for by the God who parts waters:
I believe that You were God alone, but sometimes I still try to take control
Cause I get scared when I can't see the end, and all You want from me is to let go
You're parting waters, making a rain for me
You're moving mountains that I don't even see
You've answered my prayer before I even speak
All You need for me to be is still
I bring my praise before I bring my need, cause there's no fear You've not already seen
I rest my heart on all Your promises
Cause I have seen and know Your faithfulness
You're parting waters, making a rain for me
You're moving mountains that I don't even see
You've answered my prayer before I even speak
All You need for me to be is still
And know that You are God
Be still
and know that You, trust that You are parting waters
Lord, You whispered my name
Oh, You answered my prayer
You're moving mountains….